T1 Part 2
Available in: FREE, Plus, PRO & Architectural
Now we can start drawing. Select the

Circle button
The prompt reads:
Give Centre Point:
First we will draw the 110mm outer circle. Click a position approximately a quarter of the way across the sheet from the left and about half way up (as below). The prompt reads:
Give Radius Point:
Click on the

X, Y button so that we can position the radius point a fixed distance away from the centre. Now as you move the cursor you will see dynamic linear dimensions in the X & Y axis. Place the cursor so that the X dimension reads 55.00 and Y is zero. (The Y dimension will disappear when the value is zero). Click to accept and the first circle is drawn.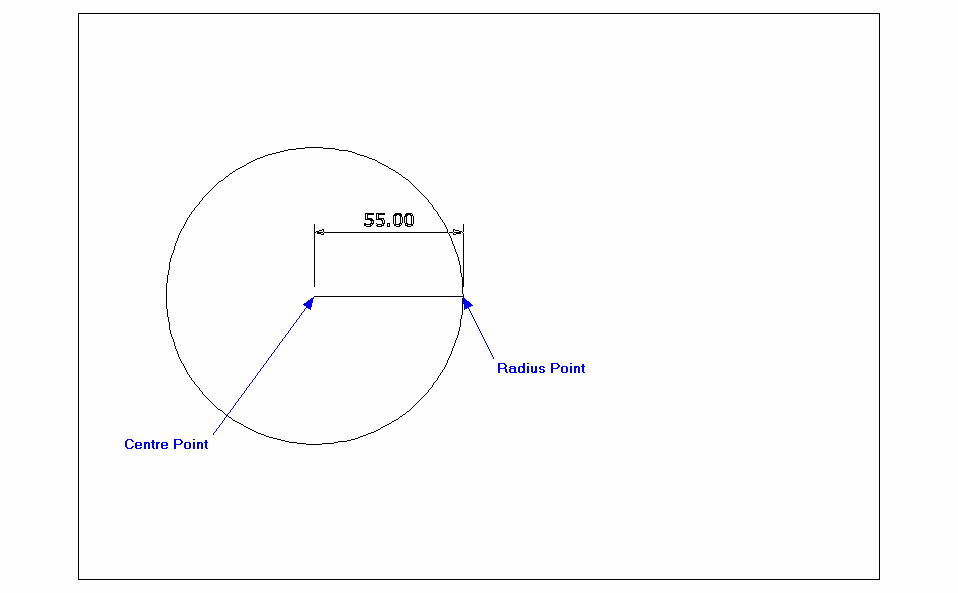 Do you have a question?
If you need help deciding which of our CAD systems is right for you.
Or maybe you need to chat about our bespoke development service.
Call us, email us, we are here to help.