Symbol Library Explorer
Available in: PRO & Architectural
The Symbol Library Explorer displays the content of the selected symbols library. The display of this window can be turned on/off with the Symbol Library toggle. The following image on the left shows a typical view of the explorer when docked. to the right shows an un-docked view of the explorer.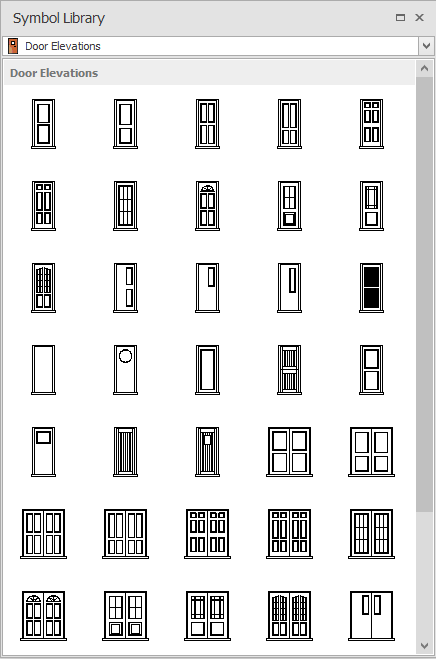 Use the scroll bar to view the available symbols in the category and click to select the required symbol to insert. The insertion procedure is as with all other symbols.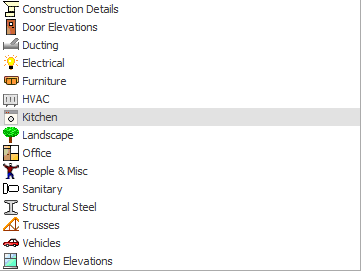 At the top of the explorer is the category selector, clicking anywhere on the line presents a drop down list of the available categories below is a typical view of this. Simply click on the category required. If the cursor is moved off the list then the drop down list disappears.
Any questions?
Perhaps you need help deciding which of our CAD systems is right for you, or maybe you need to chat with us about our bespoke development service.

Don't hesitate to get in touch. The Draft it team is dedicated to ensuring you get the best design experience on the market. Whatever you need - call us, email us – we're here to help.