Sections Group
Available in: Architectural
The Sections Group is part of the 'Architectural Ribbon Page'. The commands available in the 'Sections' group menu are:-

- Full sections: - Cavity, Single, Timber Frame
- Foundations - DPC, Floor, Footings
- Doors/Windows - Doors, Windows, Miscellaneous
- Walls
- Sills
- Headers
- Eaves Details
- Cladded Walls
- Cladding
The symbols in each category will be presented for selection in dialog boxes similar to those shown below.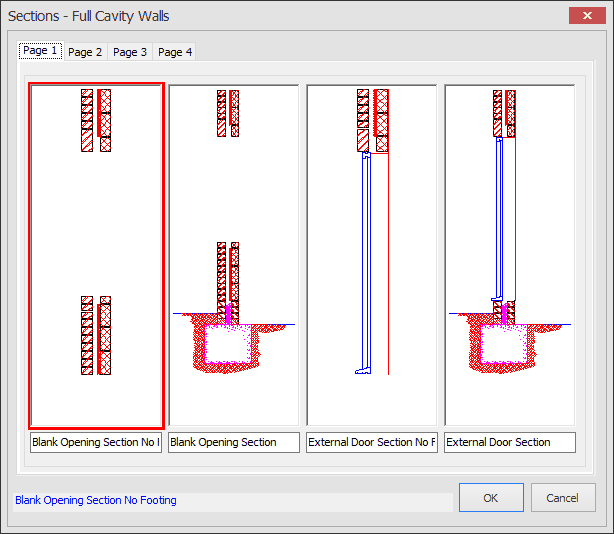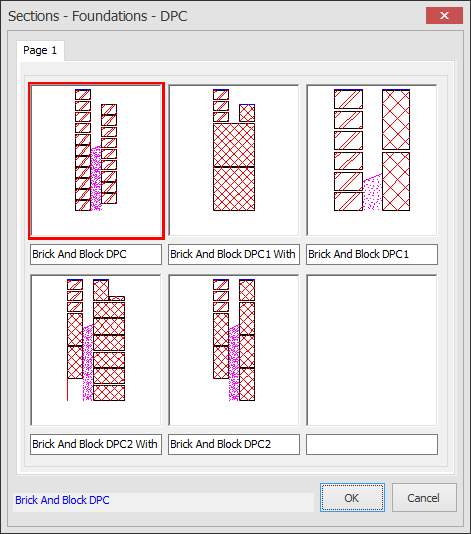 Simply navigate to the required symbol and click OK. The insertion procedure is as with all other symbols.
Any questions?
Perhaps you need help deciding which of our CAD systems is right for you, or maybe you need to chat with us about our bespoke development service.

Don't hesitate to get in touch. The Draft it team is dedicated to ensuring you get the best design experience on the market. Whatever you need - call us, email us – we're here to help.