Copy
Available in: FREE, Plus, Pro and Architectural
Click this button

to copy an item or items on the drawing.
You can select the entities to be copied before you select the button or after. If you select before clicking the button then you have the all of the Selection options available to you. If you don't pre-select the entities then the command prompt reads:
Give Entities / [Enter] to End Selection :
You can now click on the required entities one by one, press the

key to complete the selection. Once the selection is complete the command operates in the same way regardless of the selection order.
It is important to note the differences between this command and the Copy command on the Quick Access Toolbar.
1) This copy command can only copy Draft it entities within the current drawing.
2) You can select an insertion reference point with this command, making positioning of the copy easier.
If you want to copy items on a drawing into another application you must use the 2nd Copy command on the Modify Ribbon.
Once you have selected the item(s) to copy select the copy command and the prompt reads.
Give Reference Point:
Now select a reference point using any of the snaps and input options. This is the point by which the selected item(s) are attached to the cursor and by which the item(s) are moved around the drawing. Any point/position can be used here but it makes sense to use one that has some relevance to the selected item(s).
The prompt now reads:
Give Point To Copy To: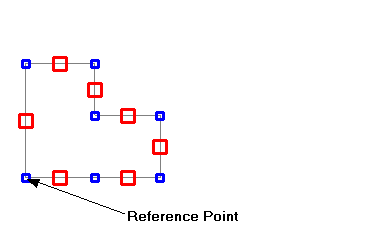 A dynamic line is attached to the cursor and Draft it previews the copy results based on the current cursor position.
Now select the target position using any of the snaps and input options to define where the new copied items are to be located.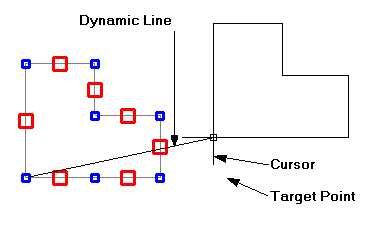 The copy operation is now complete. The original items remain selected for further manipulation. To cancel the selection see clearing the selection set.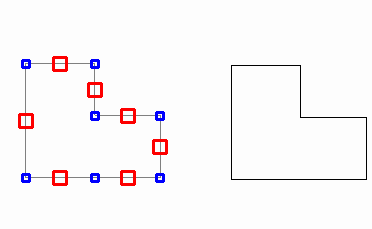 Any questions?
Perhaps you need help deciding which of our CAD systems is right for you, or maybe you need to chat with us about our bespoke development service.

Don't hesitate to get in touch. The Draft it team is dedicated to ensuring you get the best design experience on the market. Whatever you need - call us, email us – we're here to help.