Roofs
Available in: Architectural
The

Roof commands in Draft it can be used to add many different types of roofs to walled structures using a number of different input methods.

Roofs can be added to walls in a number of different ways such as
Roof From Walls, Roof From Rectangle and Roof From Polyline.

You will find information about these different methods on their corresponding help pages.

Some of the roof and dormer types that can be created can be seen here in these screen shots of the user interface below.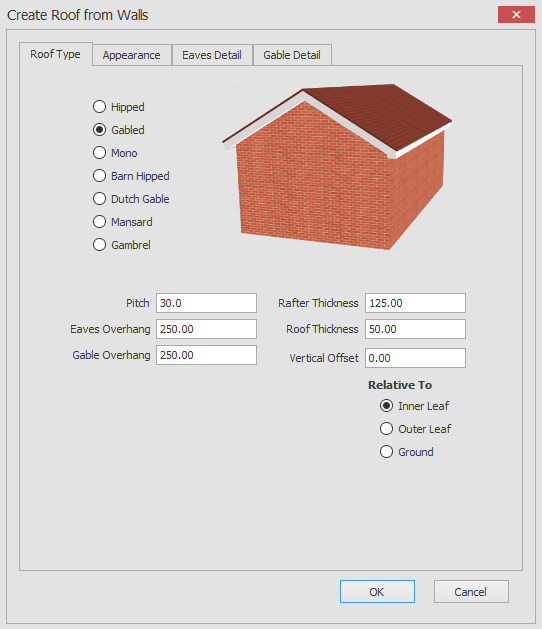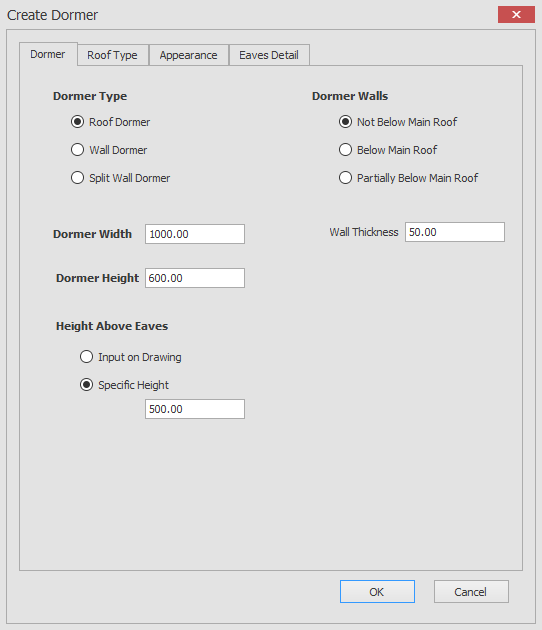 You will also have the ability to add accessories to roofs such as Add Gutter, Angled Ridge Tile, Add Downpipe, Stepped Flashing, Box Valley and many more to help you show a vast amount of detail in your architectural building plans.

Roof Openings can also be added and many other adjustments can be made to the aesthetics of the roof such as Fascia Boards, Barge Boards, Overhang, Pitch, Eaves Height and you can even add a Dry Verge System to roofs as well.
Any questions?
Perhaps you need help deciding which of our CAD systems is right for you, or maybe you need to chat with us about our bespoke development service.

Don't hesitate to get in touch. The Draft it team is dedicated to ensuring you get the best design experience on the market. Whatever you need - call us, email us – we're here to help.