Insert DWG
Available in: Pro & Architectural
Click this button

to insert DWG or DXF file. This feature allows a DWG or DXF file (content from other CAD systems) to be inserted into the current drawing like a Symbol.

In the file dialog box that appears select the file to insert. Once done the file is opened in the Draft it Editor.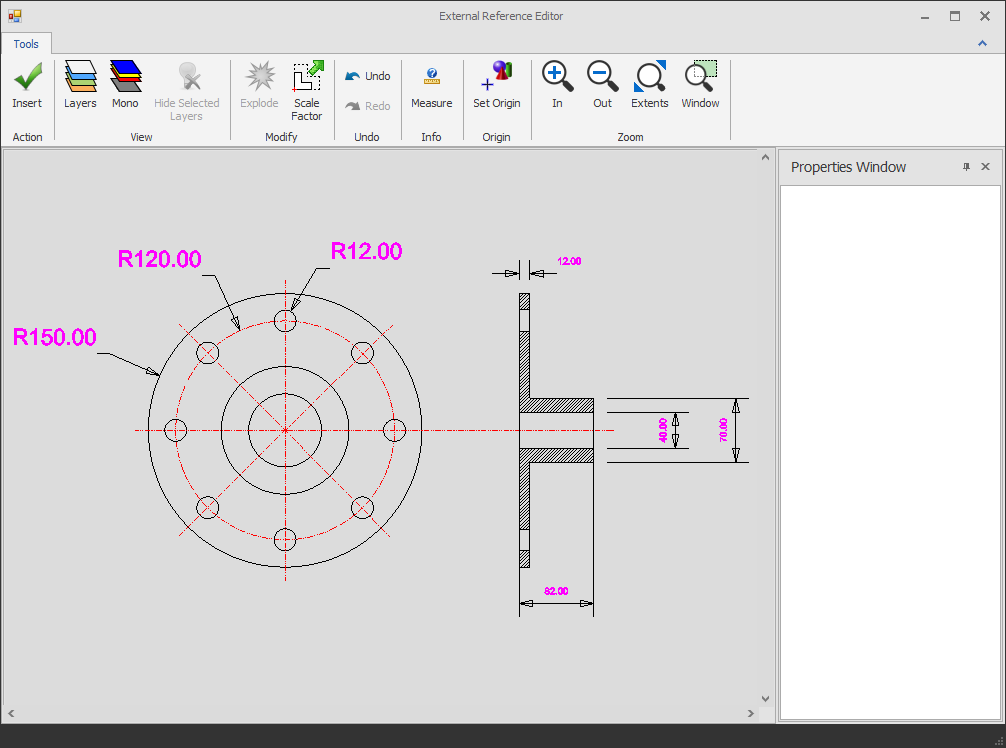 The drawing is automatically displayed in the window and a properties window displays information on any entity selected. Here you can use the various zoom commands shown, measure distances, set the insertion origin, set a scale value for the insertion, explode entities as required, turn layers on and off via a layer dialog box or by selecting an entity on a layer, you can even set a colour using the 'mono function to convert all of the entities to a that colour.

So for example we can select the 'layers' function and switch of the layers we don't need.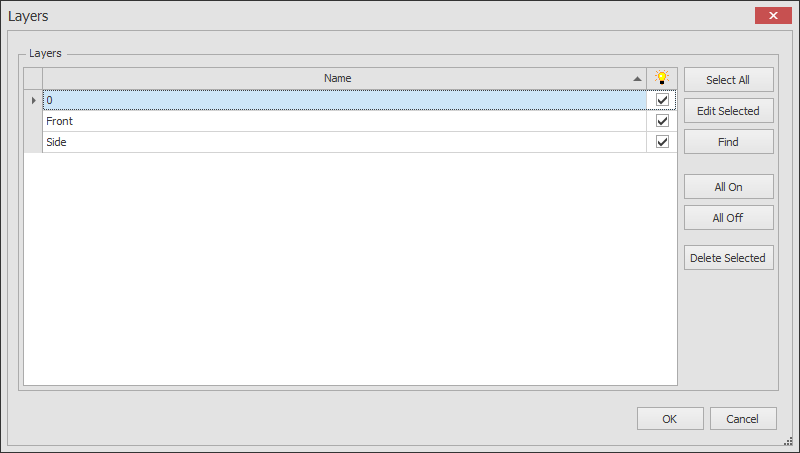 Click OK to update the preview.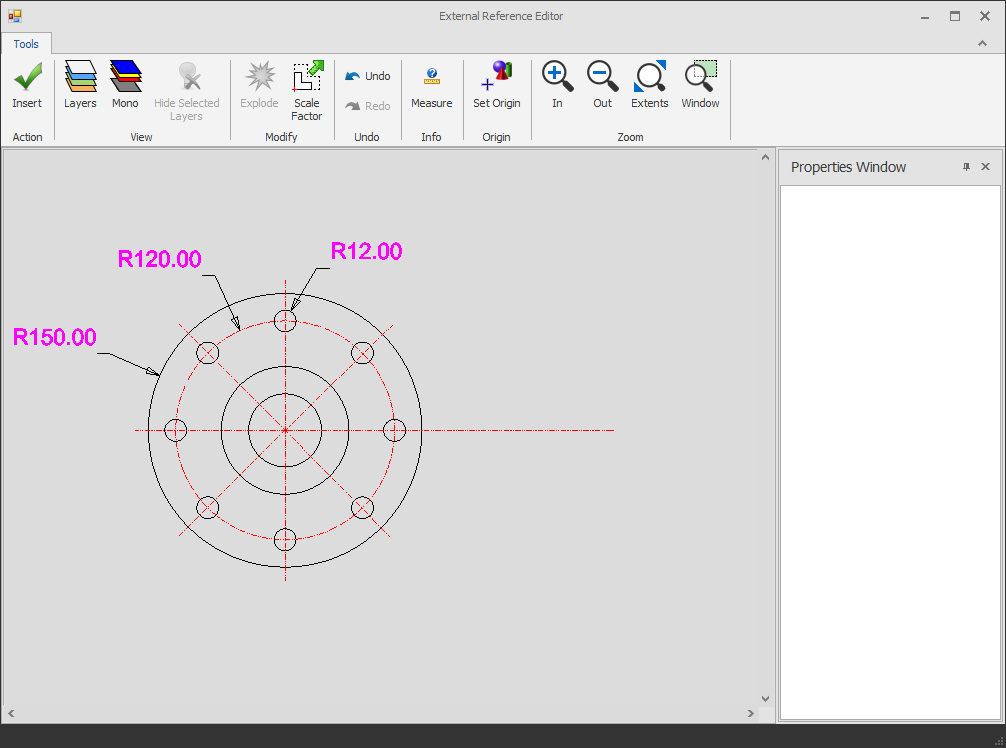 Once all of the settings are set as required click on the 'Insert' button.
The resulting symbol can be placed and rotated just like a Draft it symbol.
Double clicking on the symbol re-opens the External Reference Editor where the settings can be adjusted if necessary.
If required the External Reference can be separated in to individual entities using the Explode command.

Any questions?
Perhaps you need help deciding which of our CAD systems is right for you, or maybe you need to chat with us about our bespoke development service.

Don't hesitate to get in touch. The Draft it team is dedicated to ensuring you get the best design experience on the market. Whatever you need - call us, email us – we're here to help.