Export
Available in: Pro, Architectural
Use the Export command

to export drawings from Draft it into other formats.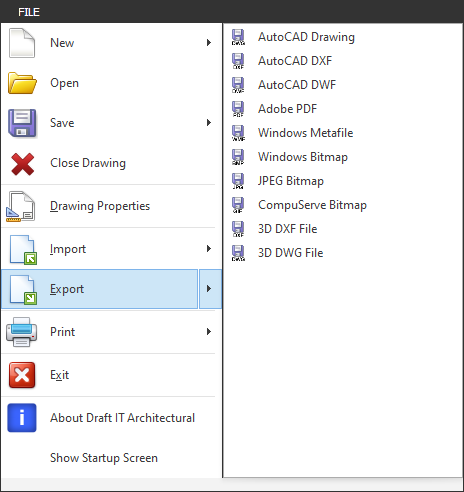 From the fly out menu select the export format required.

In the dialog box specify the file name and location, you can change the output format in the 'save as type' field if required.

Click on the 'Save' button. The supported file formats are listed below this image.
AutoCAD DWG
AutoCAD DXF
AutoCAD DWF
Adobe PDF **
Windows Metafile WMF
Windows Bitmap
JPEG Bitmap JPG
CompuServe Bitmap GIF
The following export option is Available in: Architectural Only
This file format creates a 3D DXF model from the drawing. This file can then be read into 3D CAD systems that supporting that format.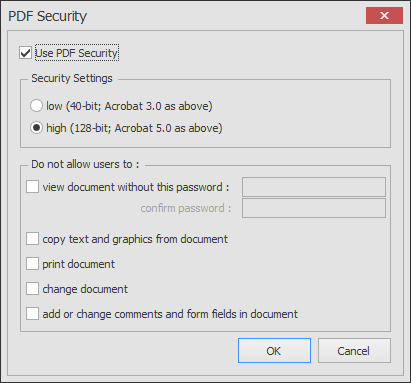 If the PDF file type selected then the following dialog box is displayed after specifying the file name.

Click on the 'Use PDF Security' option to allow the various PDF output options to be selected.
Any questions?
Perhaps you need help deciding which of our CAD systems is right for you, or maybe you need to chat with us about our bespoke development service.

Don't hesitate to get in touch. The Draft it team is dedicated to ensuring you get the best design experience on the market. Whatever you need - call us, email us – we're here to help.