Create a Template
Available in: FREE, Plus, Pro Architectural
You can save your own template drawings in Draft it. Template drawings allow you to quickly create new drawings based a pre-defined set of parameters. A template drawing can have all of the required settings and geometry you require for a particular drawing style.
Typically a template would have Units, Drawing scale, Drawing size, Layers, Pen settings, pre-drawn sheet border (title block) etc.
To create a template drawing simply create a new drawing (this could be based on an existing template) and set all of the required settings, insert a title block/border if required and select the Save As Template

command. The drawing will be saved in the current template folder which is set using the System Paths

command.
Once saved the template can be accessed when creating a new drawing using the New from Template command. When this command is selected all of the templates in the current template folder are displayed in the new drawing template dialog box.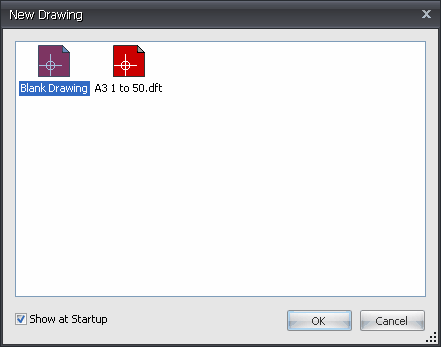 Do you have a question?
If you need help deciding which of our CAD systems is right for you.
Or maybe you need to chat about our bespoke development service.
Call us, email us, we are here to help.