Show Start-up Screen
Available in: FREE, Plus, Pro Architectural
At the bottom of the File Menu the

option allows the Start-up Screen to be turned on/off. To show the start-up screen ensure that this option is selected and the next time Draft it starts the start-up screen will be shown as in the image below.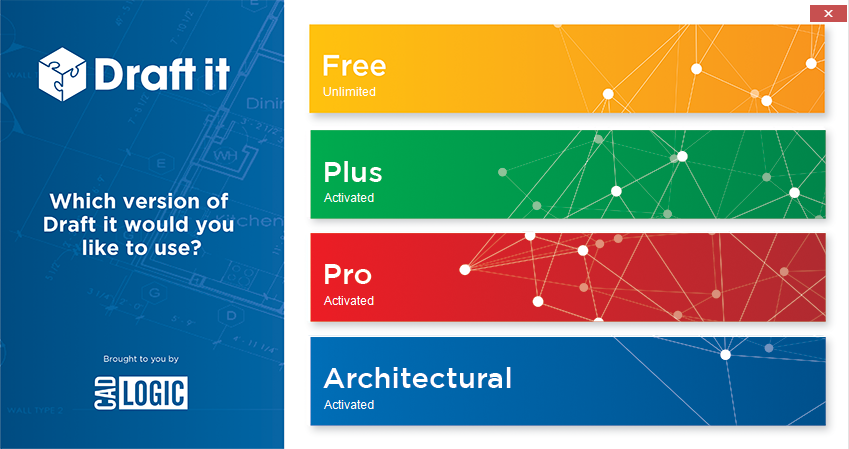 Any questions?
Perhaps you need help deciding which of our CAD systems is right for you, or maybe you need to chat with us about our bespoke development service.

Don't hesitate to get in touch. The Draft it team is dedicated to ensuring you get the best design experience on the market. Whatever you need - call us, email us – we're here to help.