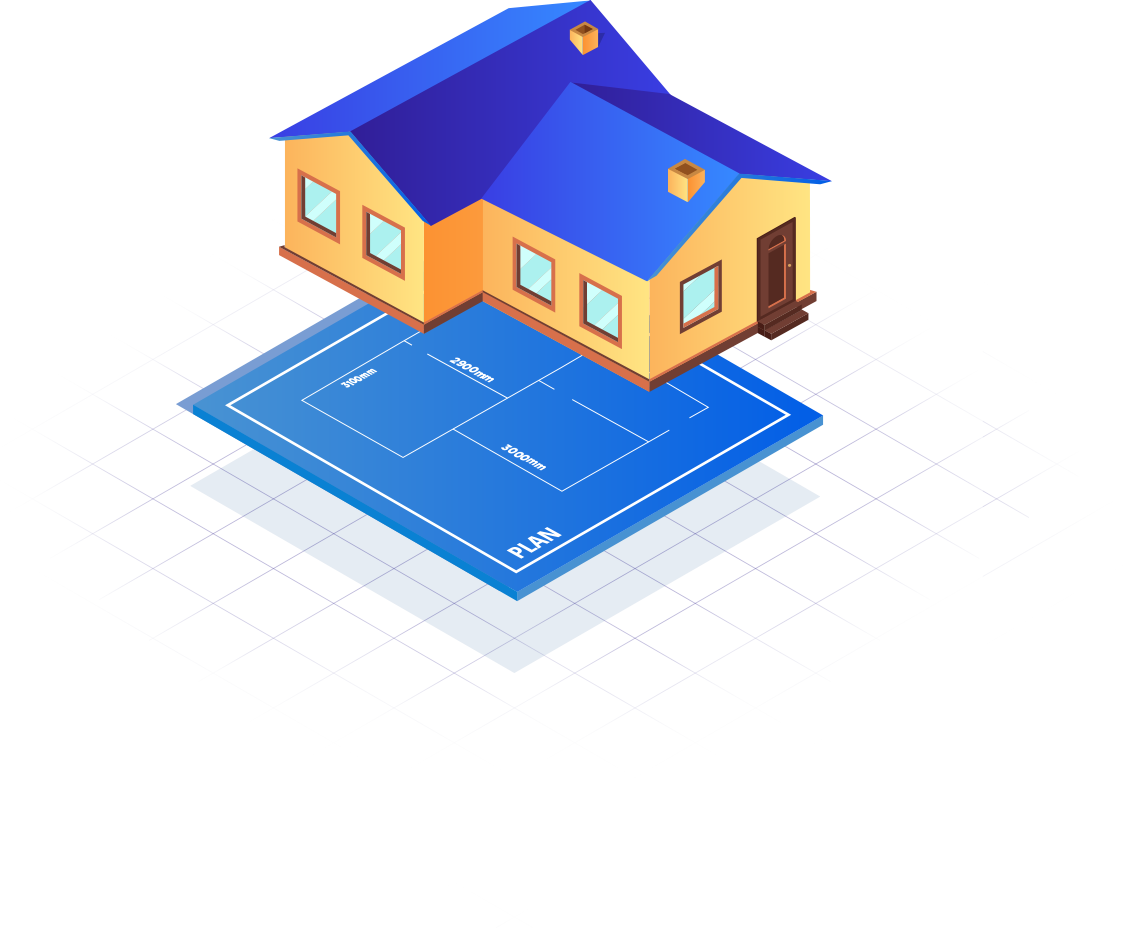 Choose The Best CAD Program For You
In the developing world of CAD and Rapid Prototyping, it can be difficult to know what software is right for your business and what will suit your requirements while giving you the best value for your money.
With so many different features and levels of capability, it's hard to know which is the best CAD program for you, so we've put together a list of our programs to give you an idea of what you can expect from our various levels of software.
If you have any questions regarding the best CAD program for you, or your business, please don't hesitate to contact us here.
Free

£0

Plus

£20

Pro

£99

Architectural

£199

SHOW FULL COMPARISON
SHOW FULL COMPARISON
SHOW FULL COMPARISON
SHOW FULL COMPARISON

Create, print and save your own professional drawings

Powerful drawing tools

Lines, Arcs, Rectangle, Offset, Rectangular, Polar & Linear Array

Support of various Metric and Imperial Units

Easy to use

Visual aids complement all commands

Point snaps

inc. end, mid, centre, intersection, apparent intersection, perp, tangent

Standard Metric, Imperial and Custom Sheet Sizes

Navigate around your drawings with easy to use Zoom & Pan

Full Undo & Redo

Linear, Angular, Radial, Diameter and Arrow Dimension tools

Comprehensive Help system

inc. tutorial exercises

Modification tools

inc:- Copy, Move, Rotate, Scale, Mirror, Chamfer, Trim/Extend

Text Editor and Find/Replace text feature

Powerful drawing aids

inc:- XY & Polar, Angle lock, Grid, Intellisnap, Keyboard snaps, Relative

MicroSoft Office style interface

Colour Schemes (Skins)

Choose from a list of standard schemes

External copy

Clipboard copy to other applications

Additional Drawing tools

Polyline, Curve Fit, Build Polyline, Polygon, Ellipse & Hatch

Create and save your own symbols

To insert into other drawings

Layer Management

Create and manage drawing layers. Select/edit multiple, Purge unused, Aliases, Groups, Search function

Pens - Print/Export Line thickness, Pen sets for display & printing, Mono print option

Select All of Type

Function to quickly select all entities matching a specific Colour/Layer/Style

Arrow key input

Easily specify distance and direction using the keyboard arrow keys

Additional Modification tools

Break, Explode, Stretch

Additional drawing Aids

Direct Input, X & Y snap filters, Entity Info, Measure

Multiple Drawing Interface

Cut, Copy and Paste between drawings

Templates

Create your own template drawings

Specify Line Thickness for display & printing

Datum Dimensioning

Import AutoCAD DWG & DXF file formats

Import tool allows control of file position, scale and units.

More Dimension Tools

Create you own Dimension Styles, Break Leader lines, more types:- Chain, Multi-point, Radial length

Symbol Libraries

Hundreds of pre-drawn symbols, inc. Mechanical, Electrical, Hydraulic & Pneumatic.

Export AutoCAD DWG, DXF & Adobe PDF file formats

Area Fill

Fill closed Polylines and circles with solid colour

Insert Image (Bitmaps & PDF files) onto drawings

Selection Filters

Select Entities by colour, layer, type etc.

Named Views

Store Zoom windows for quick drawing navigation and partial drawing printing

More 'Modify' commands

Add blends between Lines/Arcs, Trim or Extend Lines/Arcs to other entities, Quick Trim

Snap Points

Add 'snap' points to any position on a drawing

Divide

Sub-divide a line or arc into a number of segments

Hatch Pattern

Fill closed areas (Polylines) with pre-defined hatch patterns

Additional Pens

Increase the number of system pens (125 maximum)

Isometric Grid

Define to assist Isometric drawing

Build symbol

Create a new symbol from entities within a drawing

Multiple Symbol Insertion Points

Define additional insertion points in key positions on symbols

Construction Lines

Easily create Horizontal, Vertical, Angle, Tangent and offset construction lines

Layouts - greater flexibility to printing and drawing output requirements

Properties Explorer

Display the settings of the item(s) being drawn or modified. Can be used to change settings as well

Wall drawing functions

Easy wall drawing functions to create walls in various styles

Architectural Symbols

Hundreds of design components, inc. Electrical, Furniture, Heating, Kitchen fittings, Landscape and Plumbing.

Automatic 3D Model Viewer

View and rotate a 3D model calculated from the plan. Zoom and pan around with mouse actions

Wall Dimensions

Automatically add dimensions to walls

Wall Joining Tool

Extends and trims two walls together

Wall Teeing

Choose whether to tee in at wall intersections

Wall Breaks

Specify either 'Return' or 'Thermal break'

Place doors in walls

Openings are created and the wall ends are capped. Set Jamb, Sill, angle, swing type etc.

Place a windows in walls

Openings are created and the wall ends are capped. Set Jamb, Inner and Outer Sill etc.

Openings

Create openings in walls at a specified width & height. Set closer type.

Stairs

Create Straight, Quarter-turn and Half-turn staircases at pre-defined or at your own sizes.

Hatch Pattern

Fill closed areas (Polylines) with pre-defined hatch patterns

Create Gable, Hipped, Barn Hip, Lean to Corner Hip and Lean to Gable roofs

Specify the pitch and tee one roof into another.

Elevations

Automatically create elevation views directly from the drawing plan.

Elevation Hatching

3D DXF Export

Create a 3D DXF model from the drawing for export to other systems

Levels

Define the levels of the floor plans for the 3D view & Export functions

Align option for all wall hatch types

Align hatch with walls option for all wall hatch types, wall hatching (inc. Solid fill)

SHOW FULL COMPARISON
SHOW FULL COMPARISON
SHOW FULL COMPARISON
SHOW FULL COMPARISON
Do you have a question?
If you need help deciding which of our CAD systems is right for you.
Or maybe you need to chat about our bespoke development service.
Call us, email us, we are here to help.