Show Startup Screen
Available in: FREE, Plus, Pro Architectural
At the bottom of the Draft it button menu the

option allows the Start-up Screen to be turned on/off.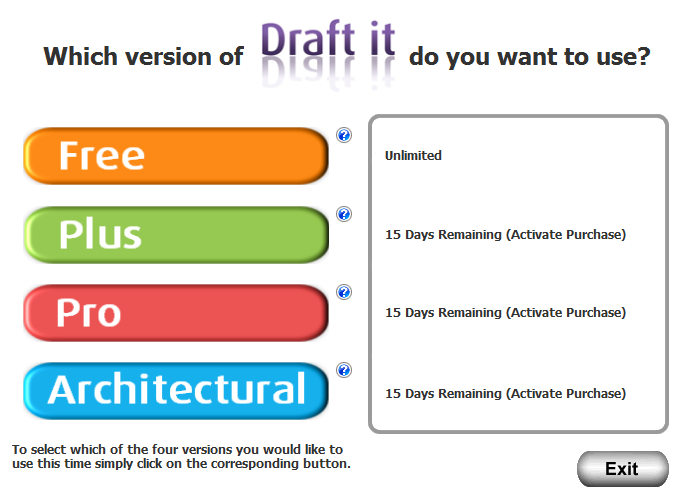 During the 15 day trial period this is always switched on, if any of the upgrades have been activated then an option to turn it off is added to the lower left corner as shown below.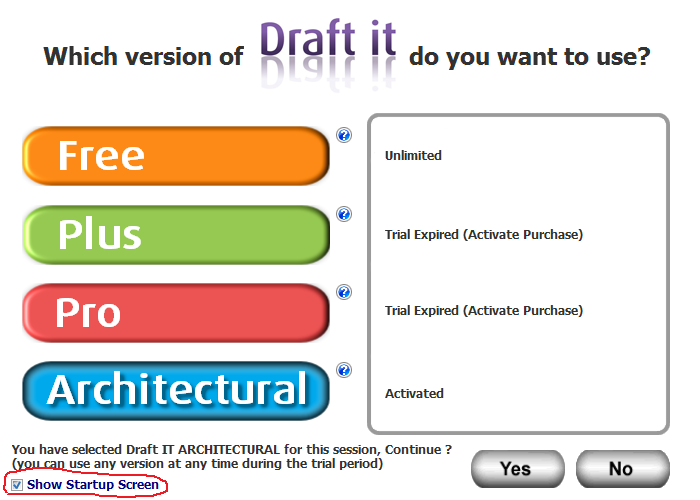 If the option is selected then the start-up screen will no longer be displayed. If you need to turn this option back on then you will need to do this via the option at the bottom of the Draft it button menu described above.