New from Template
Available in: Plus, Pro Architectural
Clicking the 'New from Template'

button from either the Draft it button menu will open the template selection window allowing a new drawing to be created based on a drawing template.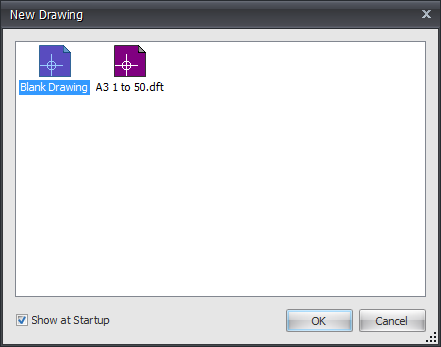 Click on the template required and then on 'OK' to continue.
Template drawings allow you to create new drawings with a pre-defined appearance and numerous settings already configured. For example a lot of your drawings you may want to have the same size drawing sheet, scale, units, layers, text & dimension settings etc as well as a sheet border already in place.
To add your own template drawings to the 'New' drawing dialog box simply create a new blank drawing and configure the settings as you wish. Then simply use the Save As Template function to save the drawing in the Template Directory.
You can of course use an existing template drawing as the basis for another template.
Do you have a question?
If you need help deciding which of our CAD systems is right for you.
Or maybe you need to chat about our bespoke development service.
Call us, email us, we are here to help.