Constructions
Available in: Pro and Architectural
Draft it creates construction lines 3 times the size of the current page on a layer called 'Constructions', by default this set to not to print/plot. The picture below shows how the length of all of the lines created by the construction functions are constrained.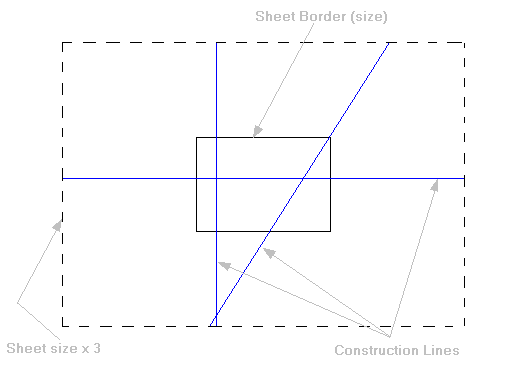 Construction lines are like ordinary lines and individually can be modified, moved, deleted etc. There is also a command to delete all of the construction entities.
Do you have a question?
If you need help deciding which of our CAD systems is right for you.
Or maybe you need to chat about our bespoke development service.
Call us, email us, we are here to help.