V4 Features
Remember, you can trial Draft it V4 for 15 days absolutely free. If you are already a Draft it user version 4 can be installed to run alongside your current Draft it version without risk. Download it now and see the power of V4 for yourself.
ARCHITECTURAL VERSION
Wall Break Types for:-
Doors

Windows

Openings (3 cavity wall & 2 solid wall break types)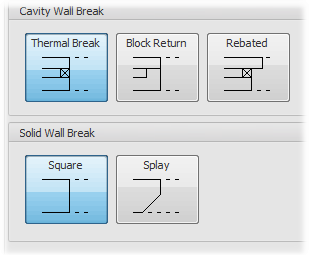 Doors - Numerous additional user settings for:-
Jamb Offset

Inner Sill and Outer Sills

Opening angle

Double doors - 1st door width & 2nd door angle

Additional types (single - double swing, double - double swing, single bi-fold, double bi-fold)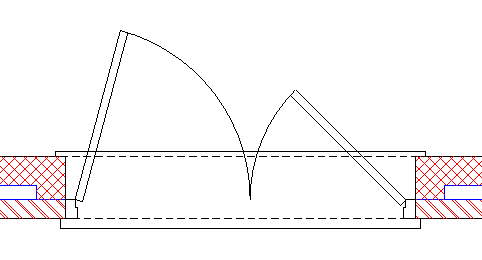 Windows
Jamb Offset

Inner and Outer Sills

Options for Bay side width and angle

More Architectural Settings
Solid fill walls option

Colour option for all wall hatch types

Align hatch with walls option for all wall types
3D Preview
Huge Speed & Detail improvements

Instant update

Rendering option (solid, textured, wireframe, transparent)

Reset view

Easier mouse control and navigation

Orthographic View toggle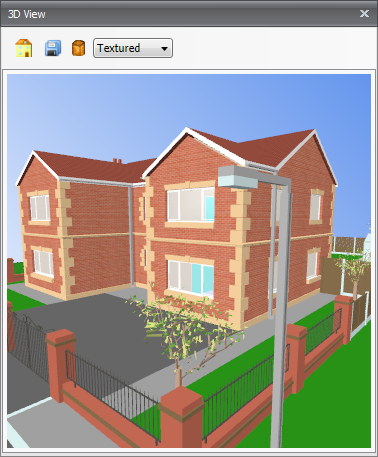 Roofs
New Roof Types

Barn Hip

Lean to Corner Hip

Lean to Gable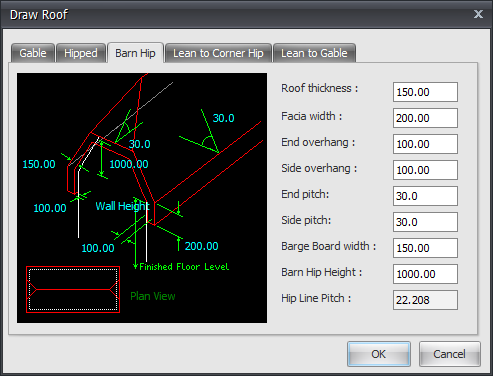 Elevation Hatch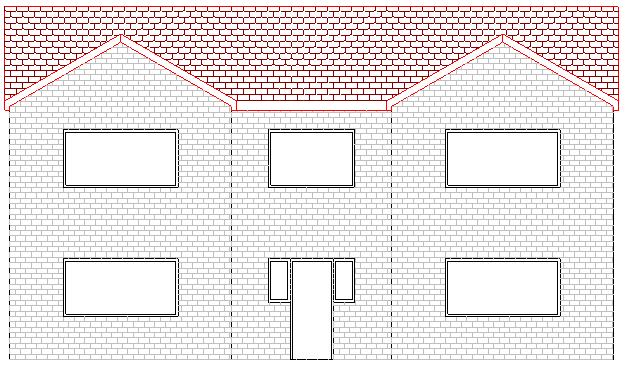 Settable offset value for Wall Foundations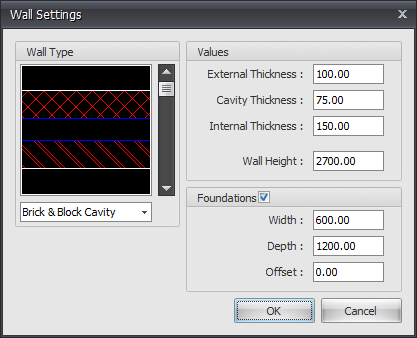 OTHER VERSIONS
Pens
Print/Export Line thickness

Create your own Pen sets for display & printing

Mono print option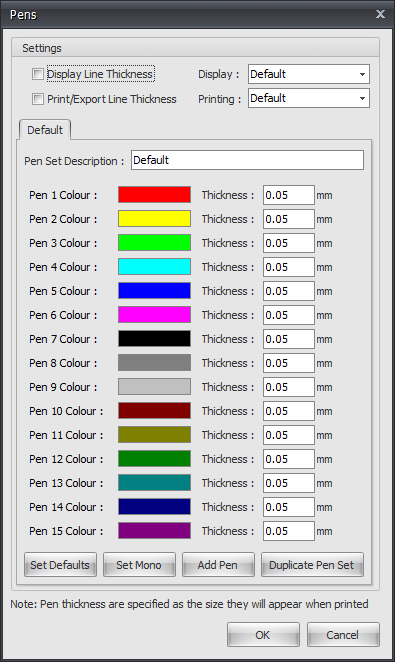 Layers
Select and edit multiple layers at a time

Purge unused Layers

Layer Aliases, create alternate layer names

Group Layer together

Layer Search function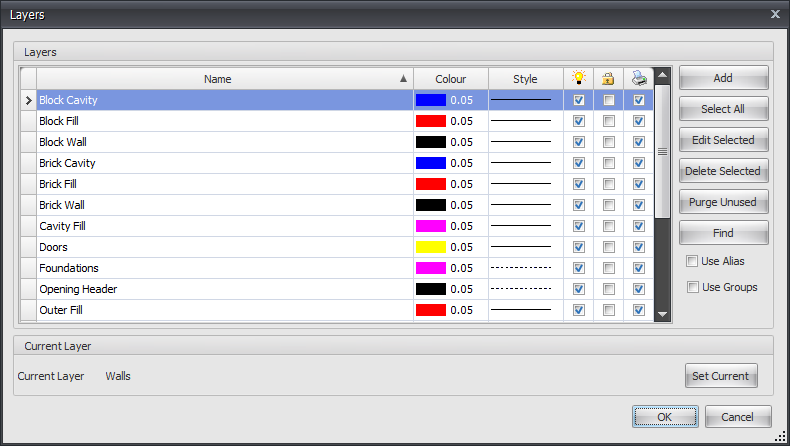 Attribute types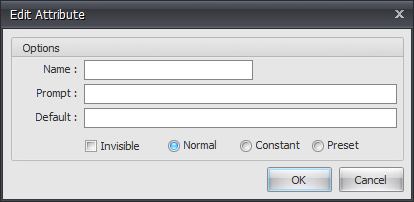 Multiple Dimension Styles
Create and save your Styles to control the appearance of dimensions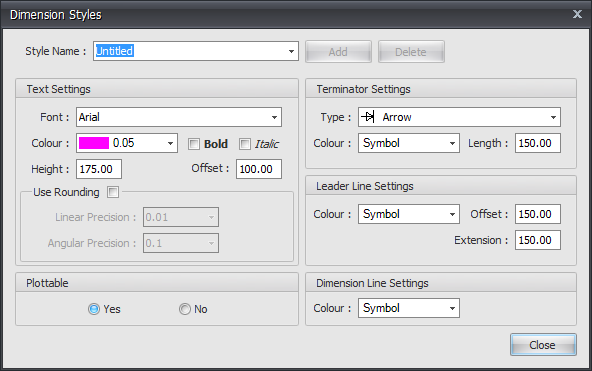 More Draft It CAD Software Features
Filled Polyline – Create Polylines with automatic colour fill

Angle lock button – Easily lock the input angle to 45 increments

Create Blend Arcs between Arcs and Arcs/Lines

Display –

Mouse zoom wheel scale factor

More background colour options

More skins

Add Multiple Insertion Points to symbols

Solid Fill areas including 'islands'

Easily Hatch/Fill Circles

Additional Construction Lines –

Tangent to Arc

Single offset

Repeated offset

Incremental offset

Add Hyperlinks to drawing entities. Add web and document links to any entity including symbols

Select all entities on a Layer with a single click

Select all entities with a specific colour with a single click

Select all entities with a specific style with a single click

Select all drawing hyperlinks

Now insert PDF files as images on your drawings

Automatic location of Apparent Intersections

Rectangular Array – New Fit all option

Polar Array – New Fit all option

New Linear Array feature

Break Dimension Leader lines. Easily break dimension leaders at any point

Search the entire drawing for text with the new Find/Replace Text feature, this also includes a custom dictionary

External copy – Copy parts of a drawing ready to paste into other applications. – faster

Printer Settings combined with Print Options for easier control of your printed output

Speed Increase – significant speed advancements when editing larger drawings and imported drawings

Drawing import manager – manage the size and position of DWG and DXF files
Find out about more basic Draft it functionality available in all versions.
More Details Feature Comparison Testimonials Return to Overview
Do you have a question?
If you need help deciding which of our CAD systems is right for you.
Or maybe you need to chat about our bespoke development service.
Call us, email us, we are here to help.