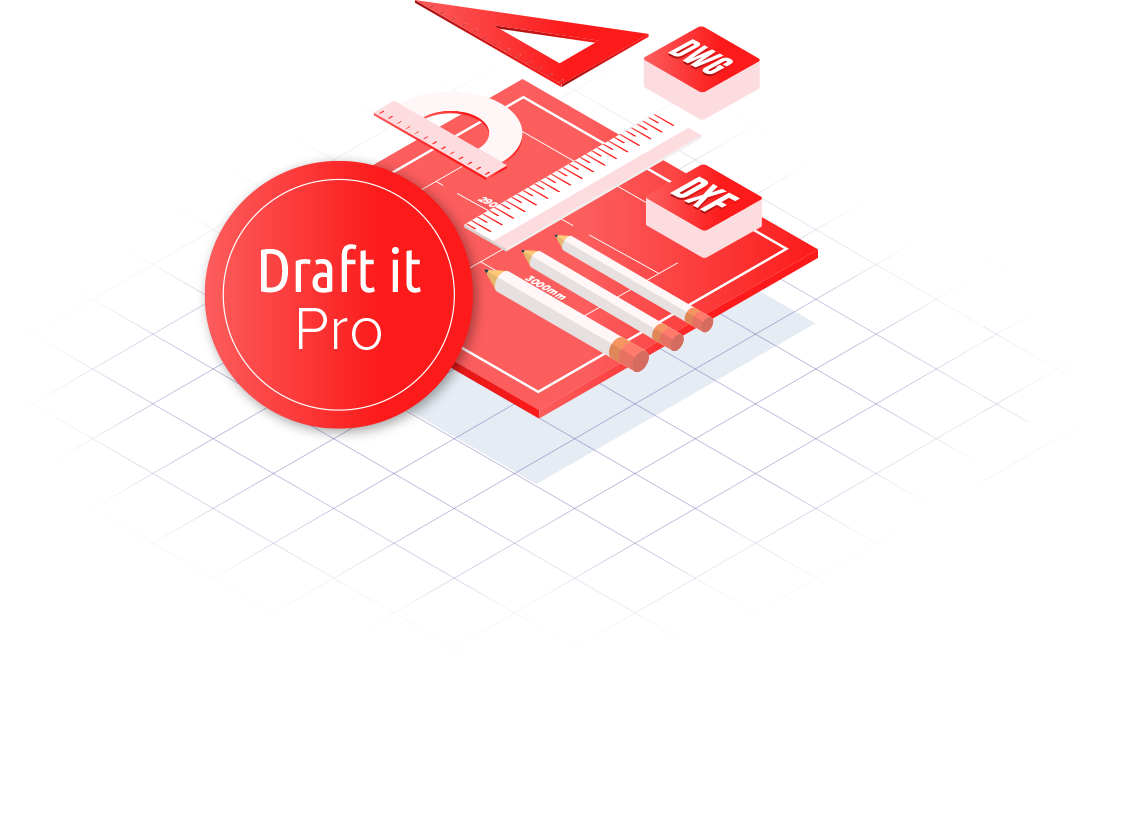 High Performing & Easy to Use CAD Software.
If you're looking for undeniable quality, capability, and usability, look no further. Draft it Pro contains all the features of the Free and Plus versions and much more, to allow you to do and create exactly what you need to take your business or project to the next level in terms of looking, and being, professional, refined and well designed. Our newest version of easy to use CAD Software is our most powerful version yet, suitable for any workplace or home.
Created specifically for professionals looking to bring their ideas to life with high-quality 2D CAD drawings, Draft it Pro is the powerful, easy to use, CAD Software you have been looking for, at great value for money, with a one-off payment of £99 and use the link below to download today!
Why Upgrade to Draft it Pro?

Low Cost Lifetime Upgrade
A low, one off upgrade cost to grab these new features and more.

Huge Symbol Libraries
Hundreds of pre-drawn symbols, including Mechanical, Electrical, Hydraulic & Pneumatic.

More Dimension Tools
Our easy to use CAD software allows you to create your own Dimension Styles, Break Leader lines and even more types including chain, multi-point and radial length.

Import AutoCAD DWG & DXF Files
Including pens with multiple thickness settings; break, explode and stretch tools and extended copy and paste options.
Draft it Pro CAD Design Software Features
Contains all of the features of the Free & Plus versions and much more...
Multiple Symbol Insertion Points - define additional insertion points in key positions on symbols
Construction Lines - easily create Horizontal, Vertical, Angle, Tangent and offset construction lines
Layouts - greater flexibility to printing and drawing output requirements
Properties Explorer - displays the settings of the item(s) being drawn or modified. Can be used to change settings as well
Isometric Grid - Define to assist Isometric drawing
Export AutoCAD DWG, DXF & Adobe PDF file formats
Draft it Pro 2D CAD Software in Detail
The NEW VERSION of Draft it Pro is a low cost upgrade to the Plus version of Draft it.
Now you can upgrade your FREE Draft It system to Draft it Pro for just £99.
The new Draft it Pro Version 4 is faster and more powerful than previous versions making our easy to use CAD software suitable for all users, in the office or at home.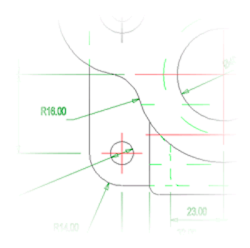 Draft it Pro CAD Software
Download Draft it Pro and try it FREE for 15 days.

Download
Draft it Pro
15 Day Trial
OR
Purchase Draft it Pro today for only £99 (GBP).

Purchase
Draft it Pro
Only £99
Do you have a question?
If you need help deciding which of our CAD systems is right for you.
Or maybe you need to chat about our bespoke development service.
Call us, email us, we are here to help.