Activating Draft it Pro
Start DRAFT IT, make sure the 'Pro' version is selected, then click on the 'Yes' button. You may purchase and activate DRAFT IT PRO before the end of the trial period, you don't have to wait!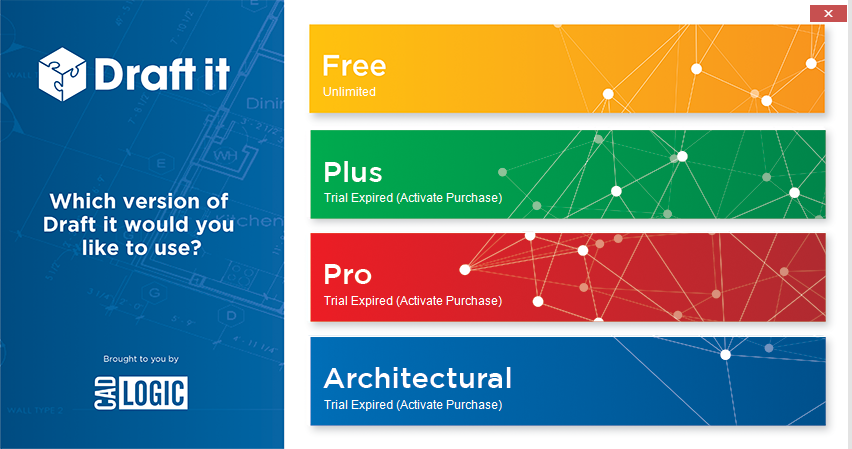 In the box that appears click on the 'Activate Software (Requires Order Ref & Email Address)' button. Note: If the trial period has yet to expire you can click on the 'Continue with DRAFT IT Trial' button. This option is removed if the trial period has ended.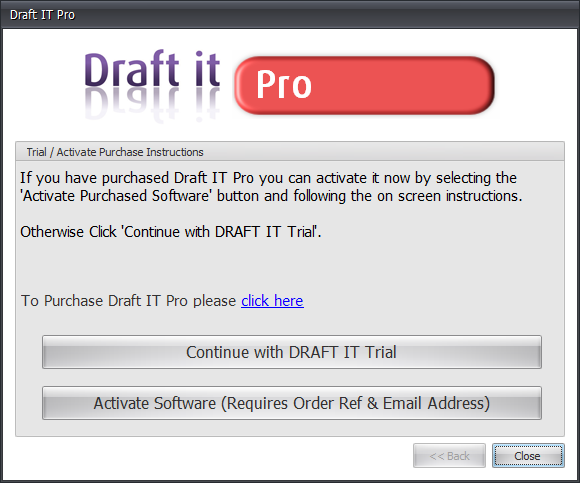 In the next box simply enter your email address (the one used when purchasing the software) and your order reference number and click on 'Activate'.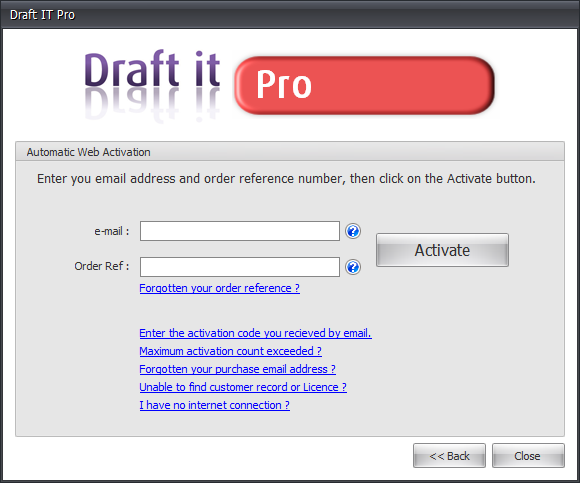 After a short delay the following will be displayed.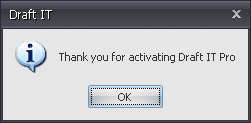 Click on 'OK' to close the message. Activation is now complete.
If you do not see this message then use the button below for assistance.
Do you have a question?
If you need help deciding which of our CAD systems is right for you.
Or maybe you need to chat about our bespoke development service.
Call us, email us, we are here to help.