You do not have to Activate Draft it Free
The FREE version of Draft it no longer requires activation.

The example splash screen here shows that the FREE version is unlimited.

If it also says '(Requires Activation)' then simply uninstall Draft it and
download the latest version.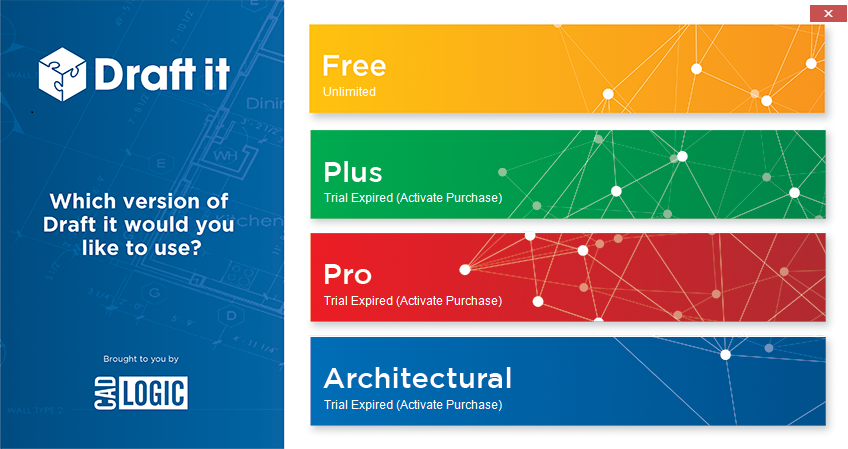 Any questions?
Perhaps you need help deciding which of our CAD systems is right for you, or maybe you need to chat with us about our bespoke development service.

Don't hesitate to get in touch. The Draft it team is dedicated to ensuring you get the best design experience on the market. Whatever you need - call us, email us – we're here to help.