Unable to find Customer Record or Licence
If you see either of the following messages when you enter an email address and Order Ref in the Main Activation form it means we can't identify your licence from the supplied information.


Click OK in the message box and then click on the 'Unable to find customer record of licence' link in the main form highlighted in the image below.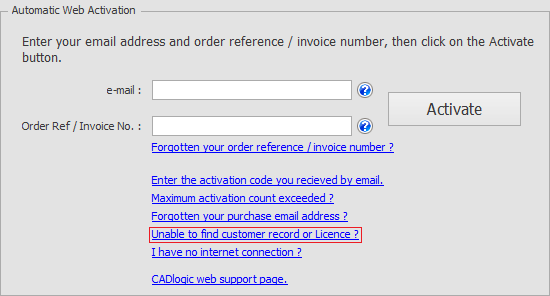 This link opens the following form. Please enter as much information as you can.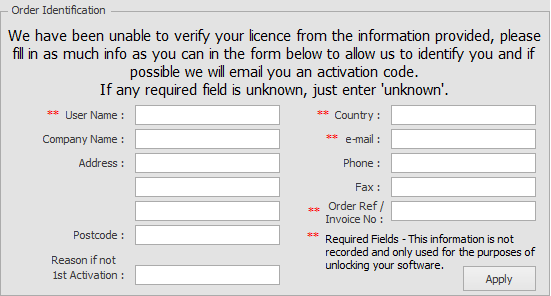 NOTE: We process the emails manually and will attempt to locate you in the user database. This happens normally during UK office hours, please be patient and send the form ONCE only. Multiple requests only slow down the system.
We will reply by return email with the information you need or requesting further details if we are still unable to find your licence data.
Do you have a question?
If you need help deciding which of our CAD systems is right for you.
Or maybe you need to chat about our bespoke development service.
Call us, email us, we are here to help.