Forgotten your Order Reference
This is a common Activation support issue. Your order reference number is in your original purchase order email. If you can't remember or find it then click on the link immediately below the 'Order Ref:' input box (highlighted below). The link creates an email addressed to support@cadlogic.com. Once we receive this will will send you a reminder of your Order reference by return email. When you receive the reminder email simply copy and paste the order reference number into the box, enter your email address into the other box, then click 'Activate'.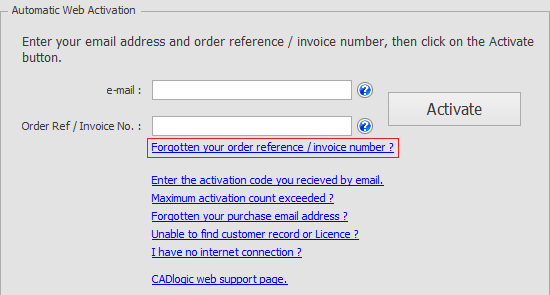 Do you have a question?
If you need help deciding which of our CAD systems is right for you.
Or maybe you need to chat about our bespoke development service.
Call us, email us, we are here to help.