AEC Easy Block Interface Explained
The image below displays the standard interface, to select a category simply click the list on the left. In addition to this, it is possible to search for specific keywords using the search box to find matching blocks.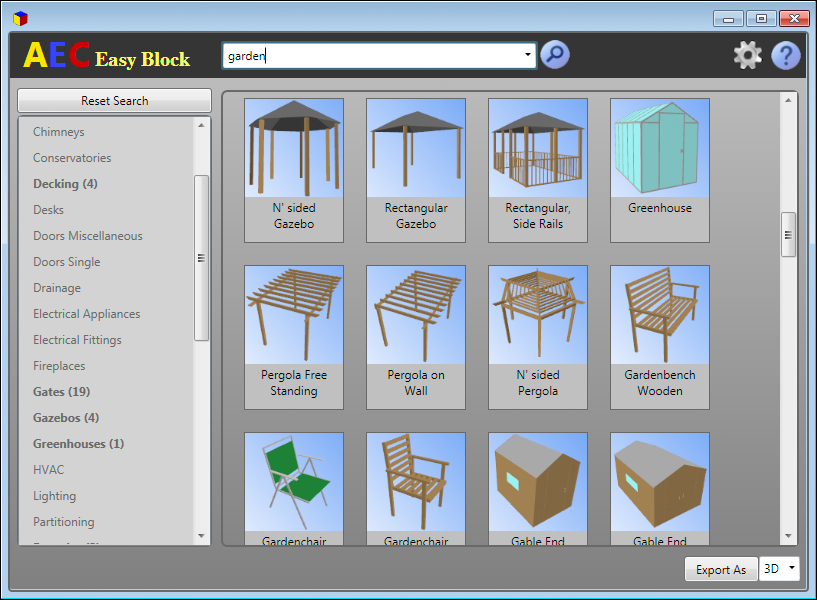 When selected the contents of a category or the results of a search are listed in the selection window, each block displaying a 3D image and description for easy identification. When searching, the system automatically highlights the categories containing these blocks, clicking on these categories narrows down the search results even further if required. Clicking on a block instantly displays it in the Block Customiser window, here is an example.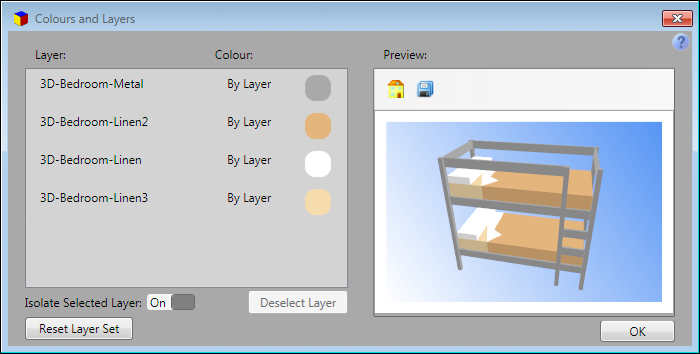 The parameters which intelligently control the dimensions and any construction options are prominent and can be edited. All of the geometry within any block is arranged on layers which follow a preset layer name convention, with options to override names and colours. The 3D preview window immediately updates to reflect any changes and automatically orbits around the block, then the user can simply click on the window and take control of the preview using the mouse, zooming in, out and around as required. Once all of the parameters are set as required simply click the 'Export As' button to create a DWG file.